Multiple research articles into how chiropractic helps a person heal and optimise function, point towards the adjustments impact on brain function. The chiropractic adjustment creates greater adaptability in the brain, allowing it to perceive sensory information better and therefore control the body more effectively. You could say that your adjustment is the key to unlocking your brains potential to optimise control and coordination.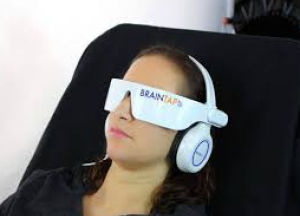 This is why I am introducing BrainTap. A simple yet brilliant piece of technology using light and sound to continue on from the adjustments ability to unlock the brains adaptability and potential to optimise healing and relaxation.
For the month of September we invite our practice members to try it for themselves, free of charge after their adjustment to maximise and enhance the power of their adjustment.
Call Katie to schedule your time using BrainTap and unlock the potential that resides within you to heal and optimise your health.